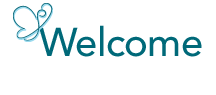 Metamorphosis Healing Arts Centre focuses on providing our valued clients with a …
Simple
Versatile
... and Effective program to assist you in achieving improved wellness!
A combination of holistic techniques and elements taken from Western Medicine and Eastern Disciplines (such as yoga and acupuncture) provides a complete balance of proven methods which can result in ...
Renewed Vitality
Strengthened Immune Function
Improved Mobility
Decreased pain
Less stress!
Just to name a few. The results are limitless!
We will complete a non invasive body analysis and develop a personalized health improvement program using designed clinical nutrition and a combination of techniques known as Energy Medicine
This combination of techniques known as Energy Medicine was founded and perfected by Donna Eden.
Donna is the author of many books on Energy Medicine, and has travelled extensively, speaking and demonstrating its benefits to large audiences. Donna's thorough understanding of the body's ability to heal itself has resulted in her personal and profound successes in helping individuals heal and recover from a variety of illnesses.


"Donna Eden is one of the most joyous and effective pioneers in the
rapidly expanding and vitally important frontier called Energy Medicine."
~ Christiane Northrup, M.D.